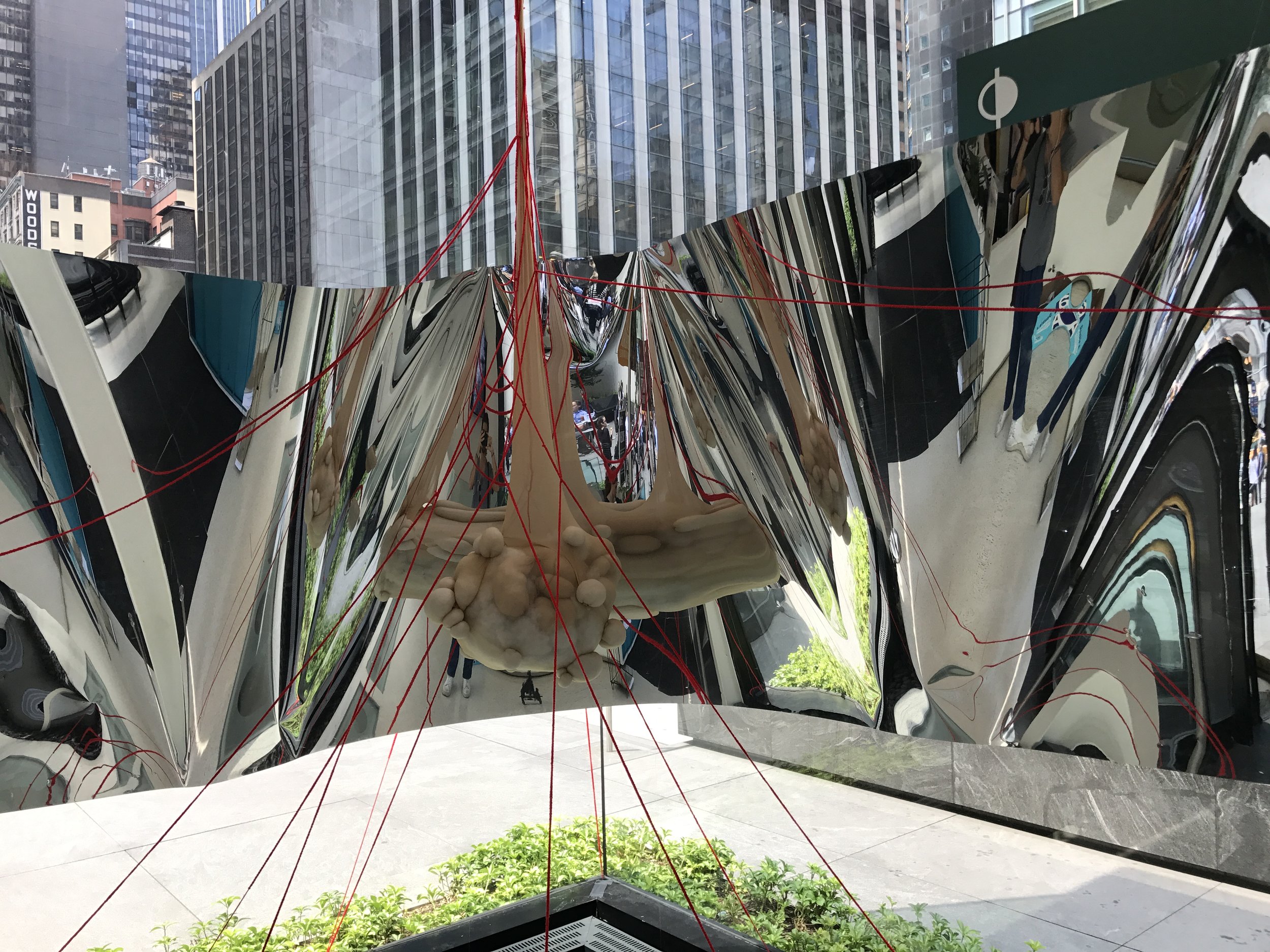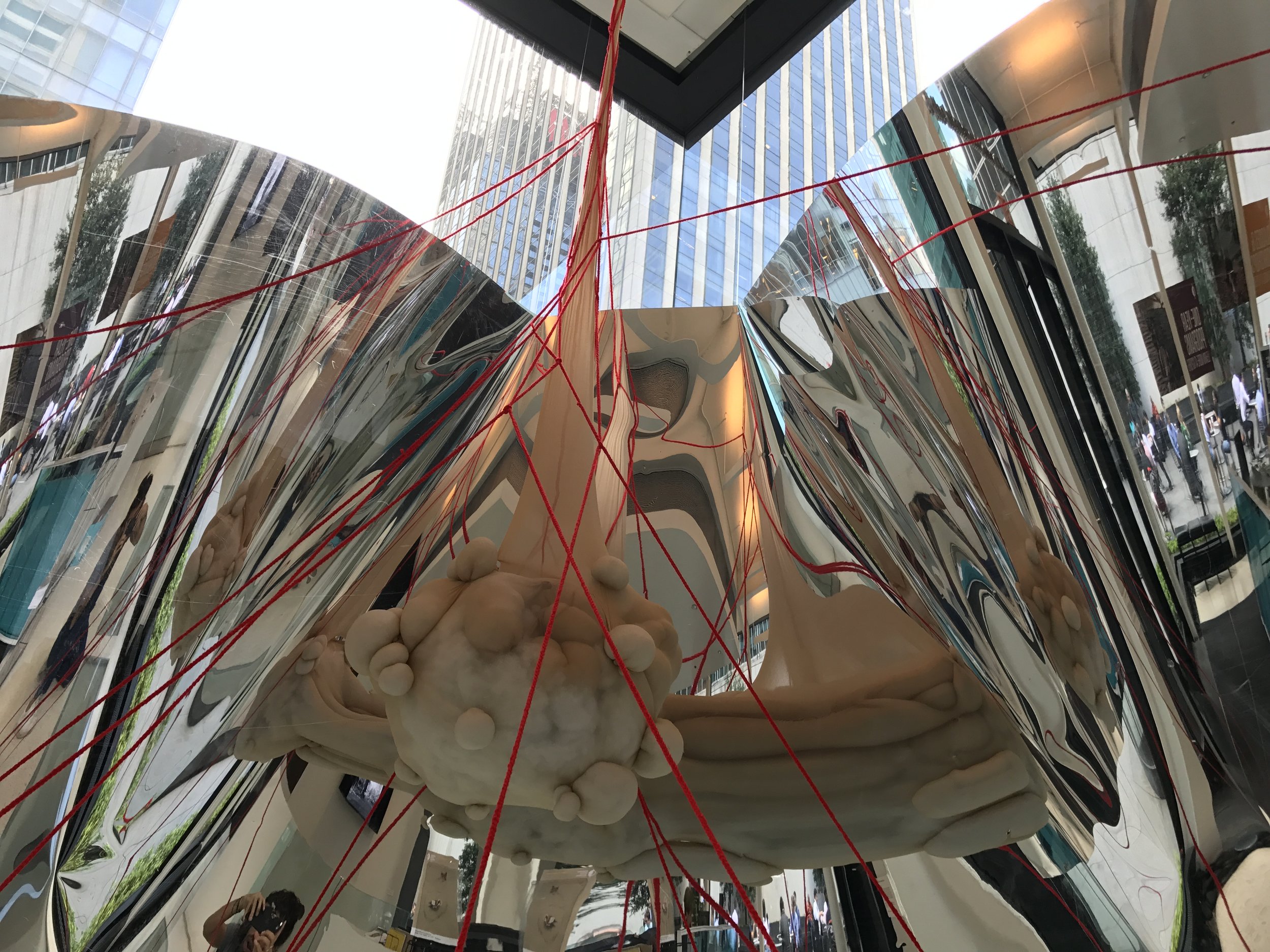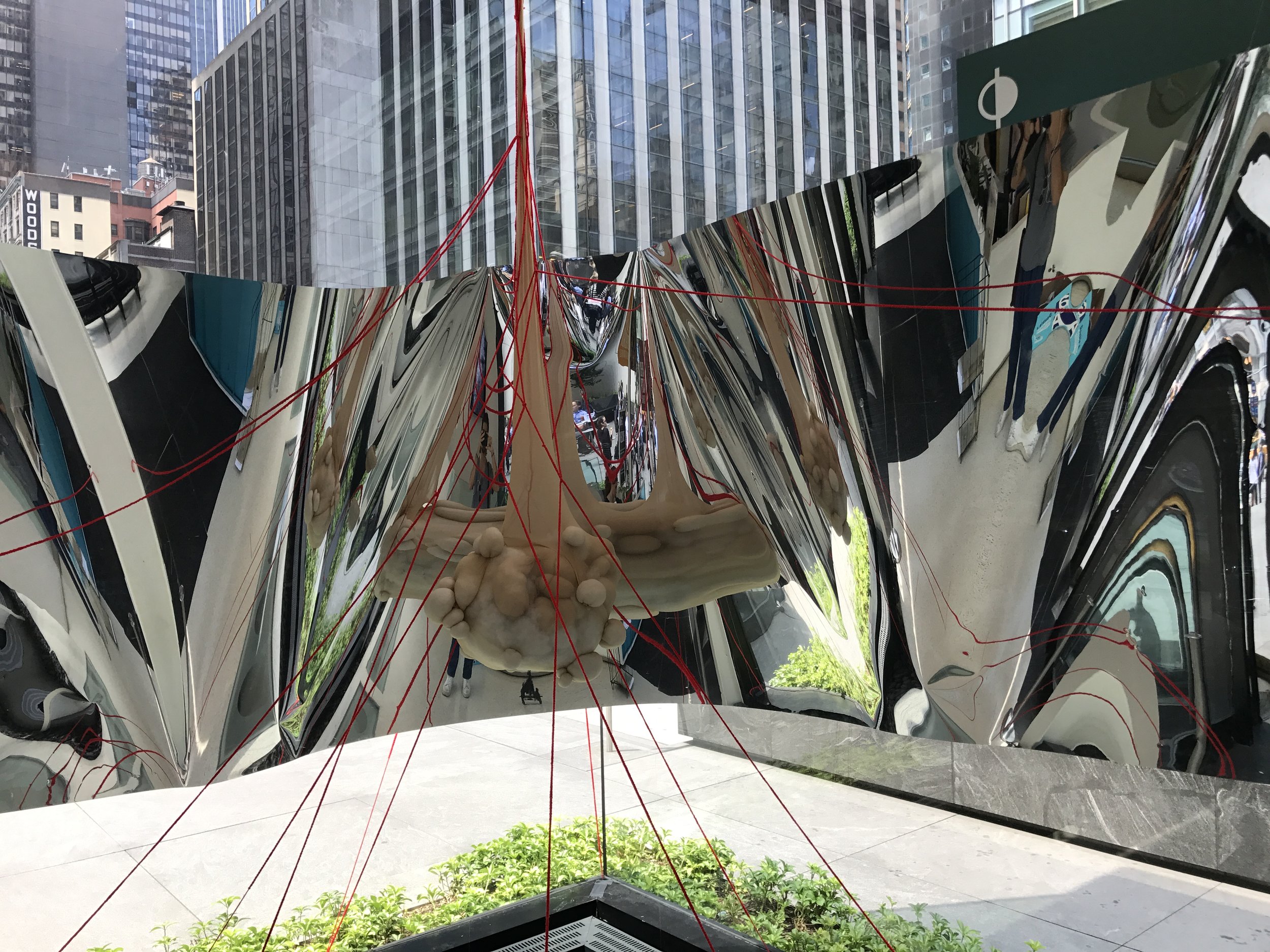 Until You Grow
A site specific installation in collaboration with Kinuko Esther Asano.
We compare and confront our perception of the figure of the mother and that of the child. We explore the child/mother bond as well as the thin line between protection and confinement. It is also an introspection and a meditation about our deepest biological fears: the growing mass can be either seen as a fetus or a tumor that is being kept captive or that is growing beyond the limits of its allowed space. Either way, it is something that grows inside of us, under the skin, and that we cannot control.
Viewers are being challenged to interpret the piece based on their own experience of childhood and parenthood as they are looking at their own reflection.
Mylar, plastic, polyfil, stocking and thread